New Custom Jersey Range

HANDCRAFTED HIGH PERFORMANCE APPAREL - CUSTOMISED FOR YOU
Custom Athletic Apparel

HANDCRAFTED HIGH PERFORMANCE APPAREL - CUSTOMISED FOR YOU
Custom Athletic Apparel

HANDCRAFTED HIGH PERFORMANCE APPAREL - CUSTOMISED FOR YOU
New Custom Jersey Range
HANDCRAFTED HIGH PERFORMANCE APPAREL - CUSTOMISED FOR YOU
View Range
Custom Athletic Apparel
HANDCRAFTED HIGH PERFORMANCE APPAREL - CUSTOMISED FOR YOU
Speak with an Agent
Custom Athletic Apparel
HANDCRAFTED HIGH PERFORMANCE APPAREL - CUSTOMISED FOR YOU
Speak with an Agent
BE YOUR OWN BRAND
We are known for our solid commitment to pioneering innovative garments that can be customised with virtually any design. Along the way we have revolutionised sublimation printing, redefined garment construction and simplified the custom ordering process.

Whether it's a personalised jersey for yourself, or the event top for thousands in a charity run, we provide race-proven garments, design services, and commitment to quality whilst enabling you to be your own brand.
Our Latest Initiatives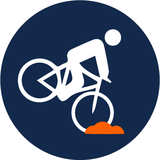 Crash Replacement
Through unfortunate circumstances our clients end up destroying their kit in crashes.
We now offer a FREE replacement of all affected garments (ordered after 1st September 2018), made unwearable in a crash!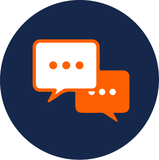 Referral Program
Give your friend a 10% club wide discount when you refer them us.

In return, we will reward you with a 5% credit, based upon their initial order.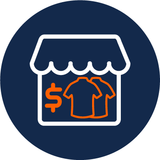 Free Team Store
Let us set up your own online store where your members can place their order. 

We will also individually wrap the kits for easy distribution, or ship it directly to your members.
Some Clients We Work With